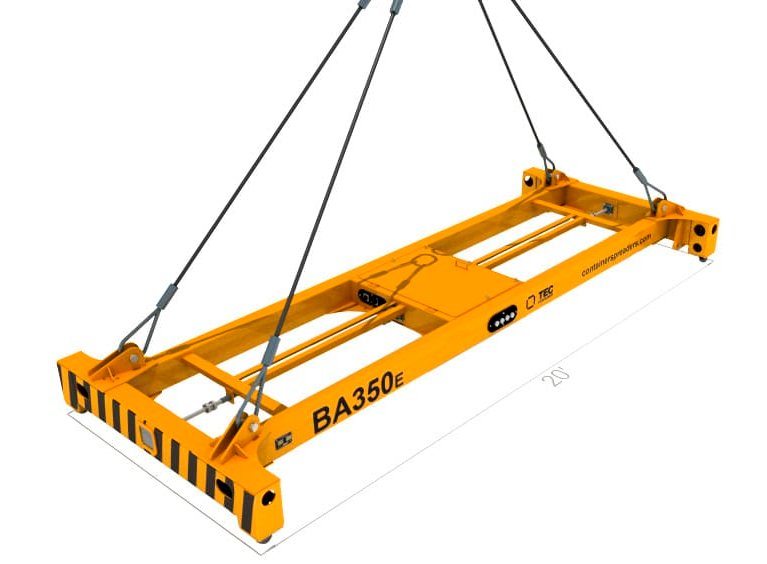 Modular construction:

the two head beams can be replaced by other, identical ones if they suffer any kind of blow or damage. Modules are permanently in stock.
Floating twistlocks that make it possible to absorb possible deformations in the containers.
Twistlocks are easy to replace and substitute.

Reinforced corners.

Demountable

to be able to be transported in the container.
32 Tn WLL for the 20-foot spreader.(1)
40 Tn WLL for the 40-foot spreader.(1)
Safety pins.
Complete S355J2+N and F1252 twistlock structure.
Colour and logo according to the customer's requirements.
Cables according to standards EN-13414-1.
(1) Other WLLs are available on request

>
Galvanised for longer-term protection.
> Tunnels for unladen movement.
> Chains for possible deformed or damaged containers.
>
Easily replaced and substituted guides.
> Inspections and load tests carried out by third parties.

Don't hesitate to contact us if you would like to receive an offer or to further information.